Call for Special Sessions
Special session proposals should include the title, aim and scope (including a list of main topics), and the names of the organizers of the special session, together with a short biography of all organizers. A list of potential contributors will be helpful.
Special session proposals will be evaluated based on the timeliness, uniqueness of the topic and qualifications of the proposers. The proposers are expected to have a PhD degree and have a good publication track record in the proposed area. After review, a decision on whether the proposal will be accepted will be sent to the proposers within two weeks after receipt of the proposals. Accepted special sessions will be listed on the website. However, it is likely that an accepted proposal will be combined with another one to avoid multiple special sessions covering a similar topic.
Please send us the proposal via email:
fsdm@fsdmconf.org
Special Session on "Medicine, Psychology, Art, and High Technology to Global Challenges Respond"
Aims
To promote research and the development of fundamental concepts, models, and theories to support applications of Information Technology in Medicine, Psychology and Music/Art Therapy.
Research: To identify and study advanced issues related to applying techniques and information technologies that automate, integrate, and optimize the processes of innovation in the Global Health Care System.
Communication: To provide an international forum for government, academia, research, and industry to disseminate, publish, and peer review information, interdisciplinary research, education, and practices.
Collaboration: To foster interdisciplinary collaboration between different professional organizations with allied interests.
Scopes
This special session provides a focus for multi-disciplinary research into the integration of innovative health-improving methods, biotechnologies, and information technologies for the global medical and psychological care for pandemics and other challenges of our time.
Main topics are listed
1. Medicine, Biotechnologies and Informatics.
2. Medical robotics.
3. Innovative technologies for after COVID rehabilitation
4. Treatment and prevention stress related disorders
5. Scientific Music Therapy

6. Medicine, Psychology and Art.
7. Psycho oncology
8. Integrative technologies for Medical and Psychological Care
9. Telemedicine and Artificial Intelligence
10. Prospect interdisciplinary projects and startups for Global Health Care System

Potential Contributors
Members of the organizing committee, medical doctors, psychologists, music therapists, researchers, IT, biotechnologists, art therapists, rehabilitologists, musicians, and tutors are potential contributors.
Submission Deadline for Full Papers
: August 15, 2022
Submission Deadline for Abstracts
(without full paper publication in conference proceeding or related journals): September 30, 2022
This special session is now open for submission and registration. Please submit your abstract/full paper via the
Submission System
and choose the option of
Special Session on "Medicine, Psychology, Art, and High Technology to Global Challenges Respond"
. After that, you can make the conference registration directly via the
Registration
Page or the conference secretary will contact you for further information.
Organizers of the Special Session:
Session Chair
Professor Dr. Sergey V. Shushardzhan: MD, DMedSc, Ph.D., founder of Scientific Music Therapy and Acoustic Biotechnologies.Dr. Sergey V. Shushardzhan has two higher educations: medical (physician, general practitioner) and musical (opera singer and vocal teacher). He is the author of the international higher music therapy online training courses.
Dr. Shushardzhan is the author of 230 scientific publications in Music Therapy, Rehabilitation, Restorative Medicine, Cellular Acoustics, Anti-Aging Medicine, Reflexology, and Psychology, 11 patents for inventions. Dr. Shushardzhan managed to create an original scientific school that received wide international recognition.
Members of the Organizing Committee for the Special Session
Prof. Dr. Natalia Eremina (Bulgaria, Russia)
EAMT professor, Ph.D., Clinical Psychologist, Certified Music Therapist, International Lecturer. The leading specialist in Family Music Therapy, Anti-aging technologies, and Music Therapy for Pregnant Women. She developed Musical & Doll Therapy and other known methods.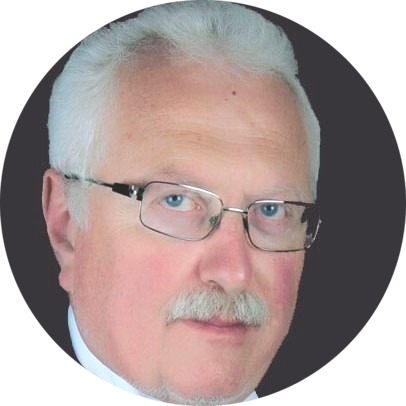 Dr. Alek Itsekson, PhD (Israel)
Director of the Myofascial Pain Unit, Sheba Medical Center, Director of the Personal Medicine Clinic
Nikolai Pechenov (Russia)
General Director of Time of Robots LLC, engineer of automated control systems, develops and manufactures robots, software, and robotic services
Prof. Dr. Ruben Shushardzhan (Russia)
General Director of ARM CP MT, RAN professor, EAMT Associate Professor, MD, Ph.D., Rehabilitologist, Certified Music Therapist, Chiropractor, International Lecturer. Author of scientific works and inventions. He developed a method of Music Reflextherapy, hardware, and software complex "Akutone."
Tatiana Allik (Estonia)
CEO of the Center for rehabilitation and treatment "Doctor Music from Estonia OÜ," Certified Music Therapist, Master of Pedagogy.